Recommended specially to install in buildings in which conducting the power to the drives is uncomfortable or involves violation of the wall or façade.

How does the solar drive works?
The battery is supplied by the photovoltaic panel which is placed on the roller shutter cassette or on the façade above the window. Contrary to popular opinion the panel doesn't have to be exposed to direct sunlight. To charge the battery, access to the daily light is enough.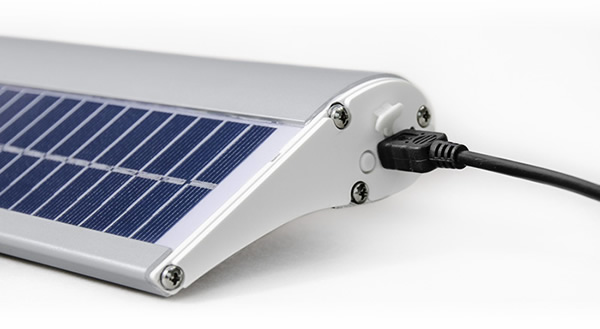 Technical data of the solar panel:
• DC tubular drive,
• drive with mechanical limit switchers,
• 20 Nm power – allows to raise even large-sized roller shutters,
• 5W solar panel with a built-in accumulator 5.1 Ah and radio receiver,
• assembly to the roller shutter cassette or to the façade above the window,
• possibility to charge the battery with the use of 5 V with the USB micro output.