Los Angeles, United State, July 02, 2019– The Global Decorative Window Films Market is researched with great precision and in a comprehensive manner to help you identify hidden opportunities and become informed about unpredictable challenges in the industry. The authors of the report have brought to light crucial growth factors, restraints, and trends of the global Decorative Window Films Market. The research study offers complete analysis of critical aspects of the global Decorative Window Films market, including competition, segmentation, geographical progress, manufacturing cost analysis, and price structure. We have provided CAGR, value, volume, sales, production, revenue, and other estimations for the global as well as regional markets. Companies are profiled keeping in view their gross margin, market share, production, areas served, recent developments, and more factors.
Global Decorative Window Films Market Major Key Players:
Eastman, 3M, Solar Gard-Saint Gobain, Madico, Johnson, Hanita Coating, Haverkamp, Garware SunControl, Wintech, Erickson International, KDX Optical Material.
The global Decorative Window Films market was 640 million US$ in 2018 and is expected to 750 million US$ by the end of 2025, growing at a CAGR of 2.0% between 2019 and 2025.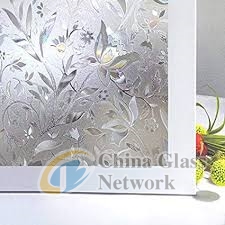 Window film is a thin sheet of window coating to deliver a range of high-value benefits, which can be installed on interior glass surfaces or exterior glass surfaces in residential & commercial buildings, automobiles, boats and marine applications. Window film comes in a range of shades from visually clear to darker shades of grey and bronze, the durability and performance of these products are determined by the quality and type of component used. Window film provides many benefits, from energy savings to UV protection.
Decorative Film refers to the architectural window film. Decorative window films are installed on the inside surfaces of glass and resist scratches. They allow glass to serve as a barrier that maintains an open feeling without sacrificing confidentiality, privacy or visual separation.
In recent years, decorative film options have expanded. Today, high-definition graphics with impressive detail can be printed directly onto window film, letting architects incorporate texture, color and patterns into new or existing buildings for one-of-a-kind designs with minimal cleanup or disruption. Hundreds of transparency and light-transmission options provide varying degrees of privacy and light filtering.