Los Angeles, United State, July 19, 2019: All data and information provided in the research study are accurate and authentic to the point where market players, investors, and stakeholders can rely on them without any hesitancy. The Global Specialty Glass Market is closely assessed in the report with key focus on market dynamics, segmentation, competition, and regional growth. The report includes CAGR, revenue, production, consumption, market share, and other important market figures. The statistical representation of the global Specialty Glass market helps readers to clearly understand the current and future growth statuses. The authors of the report used in-depth primary and secondary research methodologies to prepare the research study.
The global Specialty Glass market is valued at 2610 million US$ in 2018 is expected to reach 3220 million US$ by the end of 2025, growing at a CAGR of 3.1% during 2019-2025.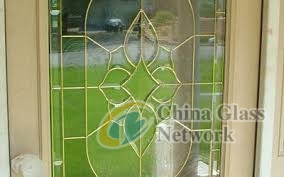 Major Players of Global Specialty Glass Market: Corning, Thermo Scientific, Hoya Corporation, Rayotek Scientific, Abrisa Technologies, NSG, Saint-Gobain S.A, AGC, Guardian Industries, China Specialty Glass Group, Specialty Glass Products, SCHOTT
Specialty glass such as borosilicate glass is a type of glass with silica and boron trioxide as the main glass-forming constituents. Borosilicate glasses are known for having very low coefficients of thermal expansion, making them resistant to thermal shock, more so than any other common glass. Such glass is less subject to thermal stress and is commonly used for the construction of reagent bottles.
Because of its high resistant to corrosion, good thermal shock as well as other properties, borosilicate glass is welcomed by downstream consumers and the industry production experiences continuous increasing trend in the recent few years. Schott, Corning, Kavalier, Shandong Linuo and so on are among key players in borosilicate glass industry. In addition, there is no doubt that Schott and Corning are the symbols of high quality borosilicate glass.
Glass ceramic materials are typically characterized by high strength, high impact resistance, low co-efficient of thermal expansion and good resistance to thermal shock. Glass ceramic is mainly used in radomes, cookware, bake ware and cooktops, Telescopic mirrors, Insulators, Bioactive glass for biomaterials, engineering components etc. Schott and EuroKera are among key players in borosilicate glass industry.
Global Specialty Glass Market by Type: Glass Ceramics, Borosilicate Glass
Global Specialty Glass Market by Application: Laboratory and Scientific glass, Optical glass, Home Appliances
We have also provided a comprehensive regional analysis of the global Specialty Glass market, where important regions and countries are closely analyzed for their market growth and potential. The regional analysis included in the report helps players to identify key growth areas of the global Specialty Glass market and focus on those markets that are expected to offer rewarding prospects in the near future.
The report offers a deep study of the vendor landscape to help increase the competency of players operating in the global Specialty Glass market. The analysts have profiled leading companies, taking into consideration their market share, production, consumption, revenue, recent developments, and other factors.