Glassfab Tempering Services Inc. has acquired a 210,000-square-foot manufacturing facility in Tracy, Calif. It sits on 36 acres for future expansions.
This investment is intended for the next generation of management, according to the company, which uses equipment from companies such as Lisec, Glaston, Bovone and Yuntong in its operations.
Glassfab Tempering Services attributes its existence, success and growth to a combination of local market support and its collective leadership experience.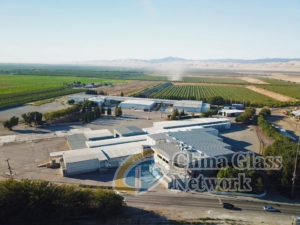 "Although Glassfab has outgrown its existing facilities, we wanted to keep our operations in Tracy, Calif. Tracy truly is central to all major cities within our Northern California market and this allows us to service all our customers to the best of our abilities. All our growth and expansion plans are focused to meet our valued customers' requirements consistently, for the present and the future," says company president Brian Frea.