Global Construction Glass market is valued approximately USD 100.52 billion in 2018 and is anticipated to grow with a growth rate of more than 7% over the forecast period 2019-2026.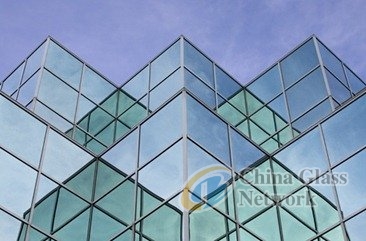 The construction glass is a hard substance that is transparent or translucent and brittle in the nature. The glass is made up of fusing process and along with that it is processed with the fused sand with lime, soda and other admixtures. The glass used in construction for the architectural purpose in engineering. The growth in construction sector, need for energy saving, demand for the value-added glass product and technological advancement in glass sector are the factors driving the growth of market over the upcoming years. For instance: As per Statista, in public sector in 2016 the spending in construction sector was USD 292 billion and increased up to USD 302 billion in 2018. Also, according to the Indian Brand Equity Foundation (IBEF), the real estate industry in India is expected to reach USD 1 trillion by 2030 from USD 120 billion in 2017 and contributed to the 13% of the country's GDP by 2025. Also, the regulation for carbon dioxide emission and economic downturn faced by the major regions are the factors hampering the growth of market over the forecasting years. However, the demand of green building and investment in infrastructure projects of developing economies are the lucrative growth opportunity for market. The Indian Economy is required to invest worth USD 777.73 billion in infrastructure by 2022 for the sustainable development of the country and the construction development sector and construction output is expected to grow on average of 7.1% each year till 2025. Thus, rising investment in construction sector across the globe propel the growth of market over the upcoming years.
Major market player included in this report are:
Asahi Glass

Central Glass Co. Ltd

Guardian industries

China glass holding limited

Nippon sheet glass

PPG industries

Saint-Gobain

Schott AG

Si secam group

Xinyi glass holding limited
The objective of the study is to define market sizes of different segments & countries in recent years and to forecast the values to the coming eight years. The report is designed to incorporate both qualitative and quantitative aspects of the industry within each of the regions and countries involved in the study. Furthermore, the report also caters the detailed information about the crucial aspects such as driving factors & challenges which will define the future growth of the market. Additionally, the report shall also incorporate available opportunities in micro markets for stakeholders to invest along with the detailed analysis of competitive landscape and product offerings of key players.
The detailed segments and sub-segment of the market are explained below:
By Type:
By Chemical Composition:
Soda-Lime

Potash-Lime

Potash-Lead
By Manufacturing process:
Float process

Rolled/Sheet process
By Application:
Residential

Non-residential

Others
By Region:
North America

U.S.

Canada

Europe

UK

Germany

Asia Pacific

China

India

Japan

Latin America

Brazil

Mexico

Rest of the World