Corning Incorporated announced it will receive 204 million USD from the Biomedical Advanced Research and Development Authority (BARDA), part of the Office of the Assistant Secretary for Preparedness and Response at the U.S. Department of Health and Human Services through its partnership with the Department of Defense's Joint Program Executive Office for Chemical, Biological, Radiological and Nuclear Defense and Army Contracting Command.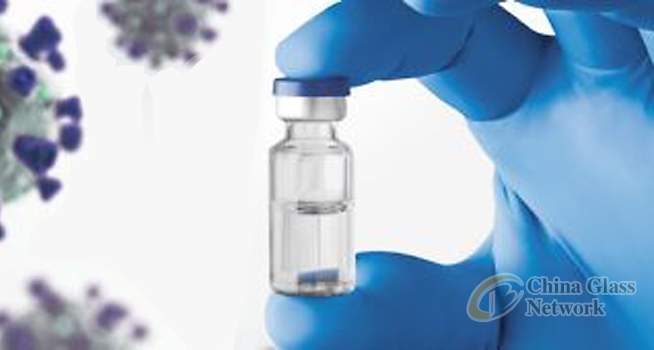 Under the agreement, Corning will substantially expand its domestic manufacturing capacity of Corning Valor® Glass vials to support the vaccination and treatment of billions of patients. Corning will provide priority access to designated BARDA vaccine and drug development partners.
Wendell P. Weeks, Corning's chairman and chief executive officer, said, "We're delighted that BARDA has selected Corning as a packaging provider for COVID-19 vaccines and treatments. Our Valor Glass provides the strongest, fastest to fill, and highest-quality pharmaceutical glass vials ever produced. It helps protect patients and addresses existing bottlenecks. Corning is ready to do our part in the fight against the pandemic, as well as to help prepare for future public health emergencies."
At the White House in 2017, Corning joined Merck and Pfizer to announce a Valor Glass collaboration focused on modernizing pharmaceutical glass packaging. Through investment in Valor Glass manufacturing capacity under Operation Warp Speed (OWS), the U.S. government will strengthen the U.S. pharmaceutical supply chain by directly addressing existing constraints and shortages.
"Valor Glass sets a new standard for quality and performance in pharmaceutical packaging. It is purpose-built for pharmaceuticals and is uniquely positioned to enable faster, more reliable drug manufacture and delivery – attributes that are critical to the SARS-CoV-2 pandemic response," said Brendan Mosher, vice president and general manager, Corning Pharmaceutical Technologies.
Valor Glass offers superior chemical durability and minimizes particulate contamination, enhancing product quality. The specialized glass allows for faster filling and capping, increasing manufacturing throughput by as much as 50 percent on conventional filling lines, and reduces the time needed to manufacture vaccines and therapies. Up to ten times stronger than conventional borosilicate glass, Valor Glass reduces damage and breakage during manufacturing and shipping, helping to ensure more treatments reach patients. This revolutionary glass is advantaged for highly specialized formulations that may be utilized in next-generation therapies due to manufacturing quality standards that are more stringent than those used for conventional vials.
This critical investment from BARDA will enable Corning to accelerate the scale up of Valor Glass' tubing and vial manufacturing assets at three U.S. facilities in Big Flats, New York; Durham, North Carolina; and Vineland, New Jersey. The increase in vial manufacturing surge capacity will help meet the rapidly growing demand for glass containers as pharmaceutical companies enter COVID-19 clinical trials towards eventual approval of vaccines and treatments.