For 169 years, Corning has been one of the world's leading innovators in materials science.
The company's Gorilla Glass provides damage resistance for smartphones, enables the production of slimmer and more lightweight laptops, and facilitates the development of high-performance wearables like smartwatches.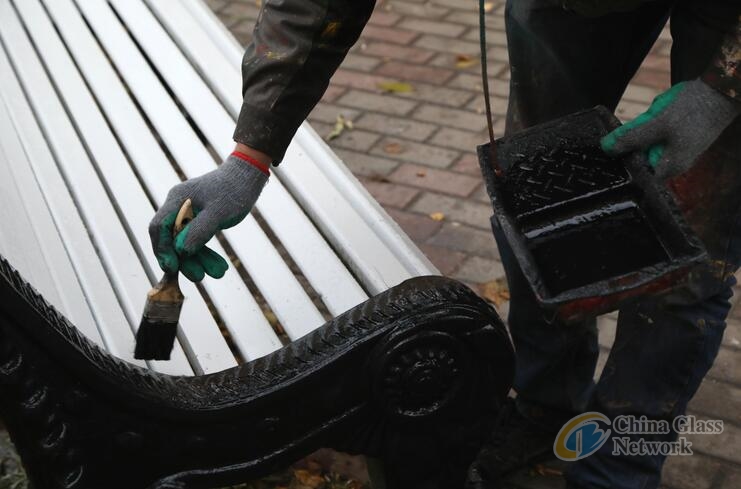 Corning also produces cutting-edge material and optical solutions, high-quality glass for pharmaceutical packaging, and research lab products.
Now, the company has developed a paint that is 99.9% effective in killing bacteria and viruses — including COVID-19.
The Paint That Kills the Coronavirus
In mid-November, Corning announced an exciting development in glass-ceramic technology.
Following a series of tests, Corning's researchers discovered that paints containing the company's Guardiant glass-ceramic technology could effectively kill 99.9% of COVID-19.
Copper is the key ingredient forming this antimicrobial, self-sanitizing surface. Unlike zinc or silver, it performs well under dry conditions, and simulations suggest the paint's effectiveness will remain intact even after cleaning or scrubbing it for six years.
"We strive to create innovations that make the world a better place," said Wendell P. Weeks, Chairman and CEO of Corning Incorporated. "Our scientists have developed this unique paint additive using our highly engineered glass-ceramic technology. We are excited about the new lab results and look forward to working with our valued partner PPG."
When Will the Paint Be Available?
Corning carried out its research and testing using U.S. Environmental Protection Agency- (EPA) approved methods, simulating the dry and invisible conditions of coronavirus contamination.
The company intends to partner with several paint manufacturers, including PPG, to develop products comprised of the Guardiant technology. For example, PPG's antiviral paint, which has been named Copper ArmorTM, is awaiting approval from the EPA and could soon serve as an additional barrier to the spread of COVID-19.
Looking further ahead, Corning's technology will likely prove effective against other bacteria and hard-to-kill noroviruses.