Sacramento, Calif. (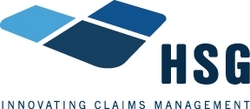 "As a company, Esurance is always looking for ways to innovate and continually enhance our policyholders' experience," said Joe Laurentino, Material Damage Director for Esurance. "After an extensive review, we felt that HSG provided a customer-centric vision that aligns most closely with our own. In the end, we feel this is an exciting partnership which will allow the two of us to grow and develop as organizations."
"Esurance has a unique, forward-thinking culture, with a vision and mission that we feel matches well to ours," said David Stagner, executive vice president for HSG. "Our Customer Intimacy Program reflects a process where we thoroughly embrace the culture of our customers. We strive to be an extension of their business, a working part of their company, and develop customer-specific training for everyone within our organization who has any involvement working with them. We have found this approach enables us to achieve greater business success for our customers."
HSG is the only company in the auto glass industry to offer a truly open, free-market business model. Auto glass shops are able to compete for non-preference claims based on their service and value, without conflict or bias since HSG does not manufacture, sell or provide labor for auto glass. HSG then manages the claim and the performance of the shops according to industry standards. A shop report card is produced that helps providers understand how to improve in order to earn more claim assignments.
"We are extremely pleased to be providing our unique capabilities to Esurance's service offering," said Stagner. "We look forward to working with Esurance to bring next-generation technology and creative thinking to the auto glass industry. A few of the ideas that have already been discussed are very exciting and could take the industry in directions never thought possible. The sky is the limit for the future of our partnership."