A customer recently asked this question: how to distinguish between waterjet, laser and plasma cutting? and it's a good one with many different possible answers. The best "value" in a machine depends on what is most "valuable" to you! Some of the things you may value most are the cost of buying the machine, operating costs, quality of cut, accuracy of cut parts, or productivity. Let's take a quick look at some of the differences between the three cutting processes - waterjet, laser and plasma cutting - and compare their ratings.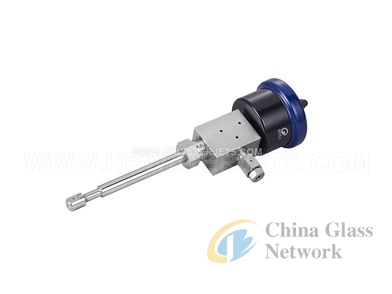 Waterjet Cutting Head
Productivity
Any discussion of operating costs would be incomplete without considering productivity, as the total cost per part would be determined by dividing the hourly cost of running the machine by the number of parts produced per hour. Productivity is determined by comparing cutting speeds. A fair assessment also needs to include the number of cutting tools, since you can easily have a machine with four waterjet cutting heads cutting at the same time.
Cut Edge Quality
Cut edge quality is the perpendicularity of the finished edge and the amount of slag that adheres to the bottom of the cut. The highest quality cuts typically come from waterjets, which provide very square cuts with no slag and no perforation splatter.
Laser comes in a close second as it also produces a very square cut, but on thicker mild steel or stainless steel, it leaves some slag and produces some perforated spatter. Compared to these two processes, plasma cutting has the lowest cut quality. Plasma always has some edge beveling and often produces some slag. It also produces more perforation spatter than laser due to the larger kerf width.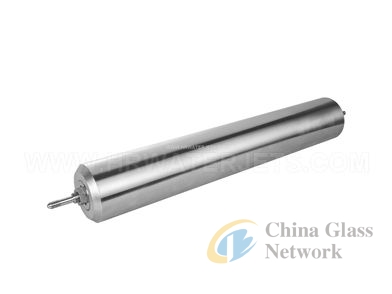 Waterjet Accumulator
Cut Part Accuracy
Cut part accuracy is a measure of the actual resulting part size compared to the programmed part size, and also includes consideration of kerf width, which determines how small an internal contour can be cut. Thermal distortion should also be considered, as it can reduce the finished part size and cause part warpage. Again, the waterjet will be the best for accuracy, typically around +/- 0.005 inches, with a kerf width of about 0.035 inches.
The waterjet will also not cause thermal distortion. The laser will be a very close second, with a typical part size of +/-0.005" and an average kerf width of about 0.025". However, the laser will cause some thermal distortion, especially on thicker boards. Again, plasma comes in last, with typical part size tolerances of about +/-0.020" and typical kerf widths of about 0.150".
Flexibility
This criterion cannot be quantified as easily as cost or speed. But it may be important to consider the types of materials that can be reduced in your purchasing decision. Waterjet cutting is by far the most flexible of these 3 cutting processes because it can cut virtually any material. Lasers are limited to metals, some plastics and fiberglass, and some fabrics. Plasma is the most limited. It can only cut conductive metals and is really only applicable to mild steel, stainless steel and aluminum.
Conclusion
There are many other factors to consider and more accurate assessments can be made, but this comparison provides a quick overview of the relative ratings of some of the things people value most in a CNC cutting system. However, the results depend on which criteria you and your company value most.
Find a reliable Waterjet Spare Parts Supplier
Foshan Hairan Water Jet Technology Co., Ltd. is a high-tech enterprise specializing in research, development, production and sales of ultra-high pressure(UHP) water jet technology. The company introduces international advanced numerical control equipment , four-axis machining center, five-axis linkage machining center and heat treatment supporting center, which has a good quality for the production and deep processing of water jet accessories quantity assurance.
Since its establishment, the company has been committed to the research and development and optimization of the supercharger assembly, Waterjet Accumulator and waterjet cutter head assembly, making it in the international leading position in terms of high pressure resistance and fatigue resistance. Every product produced by Hairan has undergone professional quality inspection procedures to ensure that our products become your reliable choice. If you want to get more information about the best waterjet spare parts for sales, welcome to contact us.