2021 has been a successful year for LiSEC: For the second time this year, the company has managed to hit a monthly order intake volume of more than 30 million euros.
This success clearly shows that LiSEC's "all.in.one:solutions" approach is winning over customers.
ORDER INTAKE AT A RECORD LEVEL
In February 2021, LiSEC posted a monthly order intake volume of more than 30 million euros – for the second time since the company's founding. With an order intake of €34.5 million, the global leader in technology for innovative individual and complete solutions in the field of flat glass processing and finishing was able to set a new benchmark in August 2021, celebrating the highest monthly order intake in the company's history. This success is mainly attributable to recent, highly automated projects carried out by LiSEC in Poland, New Zealand, the USA and Bosnia, and thus the trust that customers in these countries have placed in reliable LiSEC solutions.
The company managed to hit its 2021 order intake target for machinery and software by the end of July.
"We are very proud that we have already hit or exceeded all of our order intake targets for fiscal year 2021. Firstly, I would like to thank our customers for the huge amount of trust they have placed in our solutions and in ourselves as an all.in.one:solutions provider to the flat glass processing industry. Secondly, I would like to thank our sales team in Germany and abroad for their outstanding performance. Our pioneering role in product development, which is years in the making, coupled with our production expertise in the glass industry, which is brought to bear in our sales consultation work, is hugely appreciated by our customers. We can be proud of this," says Christian Krenn, Director of International Sales, commenting on the impressive order intake volume.
Oliver Pichler, CFO, is also proud of this success: "We've managed to break a few of LiSEC's financial records already this year. We are currently heading for a 60% increase in our order intake volume in 2021. In addition to the commercial success, I am particularly pleased that after 2020, the year of the pandemic, our customers' willingness to invest has shot up again, and a growing number of customers are recognizing the benefits of our innovative comprehensive system solutions, such as those we have successfully implemented in New Zealand and Austria in recent months, and are therefore choosing to partner with LiSEC."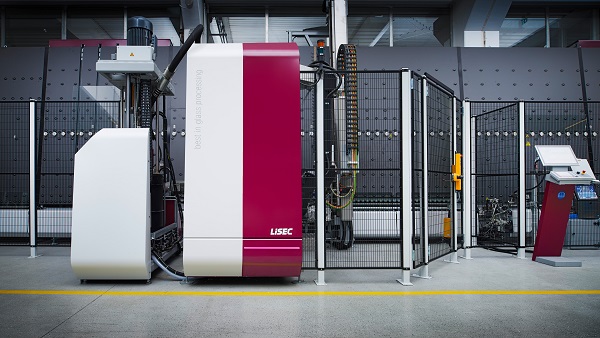 POSITIVE FEEDBACK ON LISEC "ALL.IN.ONE:SOLUTIONS"
High-quality machines, innovative software and reliable after-sales service – at LiSEC, customers get everything from a single source. Our experts will help you to find the ideal solutions from the word go. "If we are to cement our customers' trust not only in our individual solutions but also in our all.in.one:solutions and keep it that way over the long term, then all of our company's products, services and segments must be seamlessly interlinked. To this end, we have systematically optimized our internal structures over the past few years and will continue to do so," says CEO Gottfried Brunbauer, emphasising how important customer orientation and innovative, integrated comprehensive solutions are to LiSEC.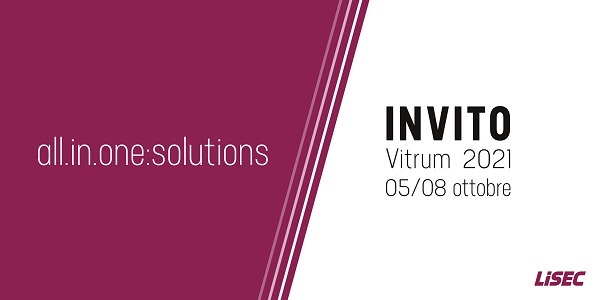 LISEC HEADS TO VITRUM 2021
LiSEC will be represented at the Vitrum trade fair, which runs from 5 to 8 October 2021. The LiSEC stand will be located in hall 22, stand number T01-U10. Visitors to the international trade fair for the glass industry can expect to find, among other things, new innovation from the processing sector. The new technology brand LiTEC will also be unveiled for the first time. Anyone who is unable to attend the trade fair in person will have the opportunity to view the new products at the LiSEC Virtual Campus. Register now: campus.lisec.com