Surging energy prices are threatening the famous glassmakers of Italy's Murano island, with businesses facing a five-fold increase in bills to keep their ovens burning.
The artisans of Murano - in the Venice lagoon - use methane to power their ovens - which have to run 24 hours a day to stop the crucible inside from breaking.
Glass-making has been going on for 700 years there, but unless soaring energy prices begin to fall some businesses could face closure.
"People are desperate," said Gianni De Checchi, president of Venice's association of artisans Confartiginato.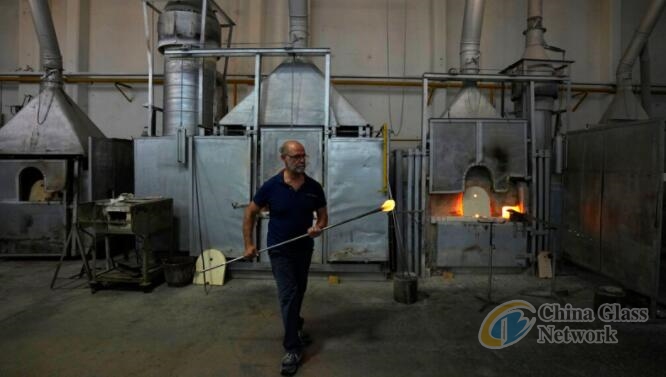 "If it continues like this, and we don't find solutions to the sudden and abnormal gas prices, the entire Murano glass sector will be in serious danger."
Methane prices have jumped five-fold since the start of October.
Simon Cenedese's business normally pays 11,000 to 13,000 euros per month (£9,339 - £11,036) to keep his ovens burning - they only stop in August for maintenance.