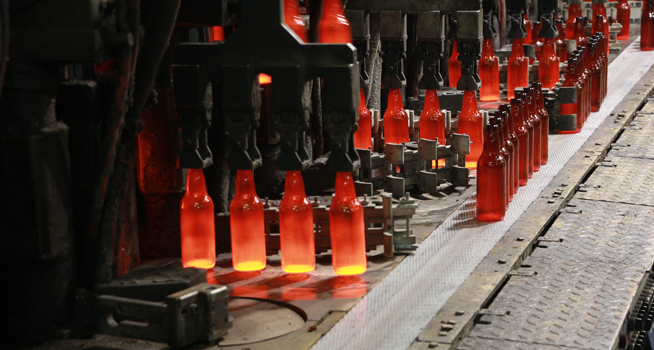 Leading glass manufacturer and filler, Encirc, has been given a huge boost in its plans to lead the container glass industry's journey to net zero following a key Government decision to bring hydrogen to the North West by 2025 via the HyNet project.
The decision comes following months of hard lobbying by Encirc and other stakeholders, with HyNet – the transformational low carbon and hydrogen energy project – being selected for 'track one' status by the Government. The scheme has been given the go-ahead to provide a supply of hydrogen to the North West and North Wales, unlocking a low carbon economy and putting the region at the forefront of the UK's drive to net zero.
Encirc, a Vidrala company, will be one of the first organisations to make use of the hydrogen supplied by HyNet. The company will use the fuel throughout its operations to help create billions of ultra-low-carbon glass containers. This will support it in its journey to net-zero operations, enable the further expansion of Encirc's Elton facility and create more than 200 new jobs by 2026 with the addition of a new furnace.
Adrian Curry, Managing Director at Encirc, said, "The HyNet project will play a key role in our ambition to decarbonise. This green light is great news for glass, for industry, for the environment, and for jobs.
"We have been lobbying for the Government to select the HyNet North West project due to the transformational impact we see it having on our region. We're excited to lead the way as one of the first glass plants to be on this hydrogen pathway, as we take steps to get to net zero."
In July this year, the Rt Hon Anne-Marie Trevelyan MP, who was the UK's Minister of State for Business, Energy and Clean Growth at the time, visited Encirc's Elton plant to learn more about the economic and environmental impact on the region if businesses like Encirc were able to be connected to hydrogen.
While ambitious, HyNet is low-cost and meets the major challenges of reducing CO₂ emissions from industry, providing fuel for transport and heating for homes and businesses. The project is set to reduce carbon dioxide emissions by 10 million tonnes a year by 2030.