Show Name
UGANDA VIRTUAL EXPO 2022
(Uganda International Exhibition on Different Sectors & Infrastructure)
UGANDA VIRTUAL EXPO 2022 will be held from 15-17 March 2022. This show targeting Uganda's key economic industry, it will provide international countries a professional international business platform to share industrial information, technologies as well as to prepare business, investments and joint ventures.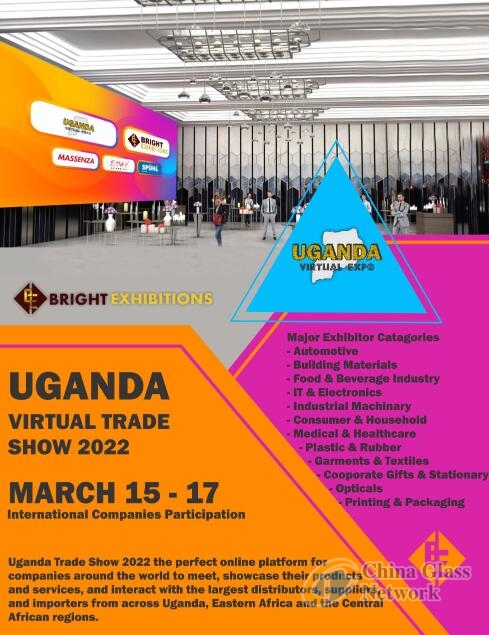 Show Profile
UGANDA VIRTUAL EXPO 2022. will attract many international exhibiting companies from various countries and regions to showcase a comprehensive array of exhibit products, a wide range exhibit profile includes the latest machineries, technologies etc to the East African market.
Targeted Visitors
Uganda Virtual Expo 2022 is targeting East African Region by attracting Visitors from all Uganda, Kenya, Tanzania, Rwanda etc.
Show Date
15 - 17 March 2022

UGANDA

BRIGHT EXHIBITIONS.
Exhibition Services
http://brightexh.com/eventdetail.html