The Nationall Day Holiday Arrangement of China Glass Network
Post Time:Sep 30,2022Classify:Our ActivitiesView:1694
Dear Valued Customers,
Oct. 1st is our National Day in 2022. We will have the National Holiday from October 1st to October 7th, 2022 and resume to work on October 8th. Information post by our customers will be handled when returning to the office. Please kindly send email to glassinchina01@163.com or add wechat 19906632841 for urgency. Thank you for your cooperation and great support!
Besides, please concern about taking care of yourself and family members during your visiting; taking mask, washing hands frequently and keeping distances with outher people.
Best regrads!

Internatinal Department of China Glass Network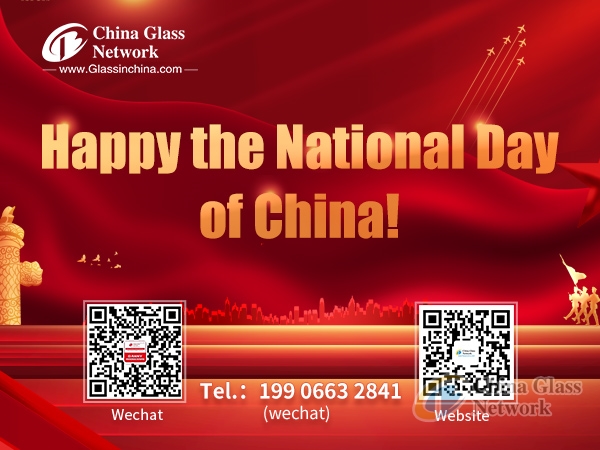 Source: glassinchinaAuthor: shangyi