Recently, the glass door of a washer produced by LG Electronics that was purchased only a month previous suddenly exploded into pieces. Since 2022, there have been a series of accidents involving the breakage of tempered glass attached to washing machines, raising concerns among consumers.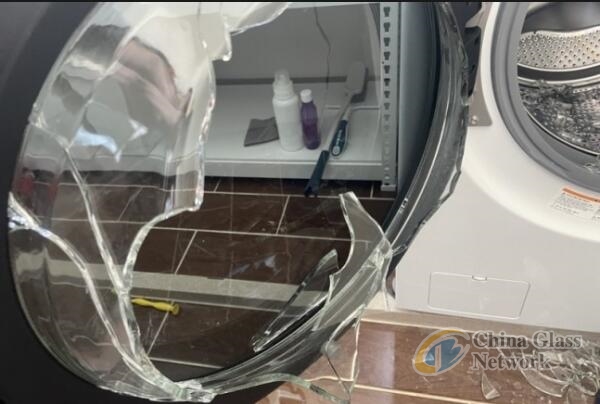 According to sources in the home appliance industry on July 24, LG Electronics recently decided to replace its washer with new ones after the tempered glass attached to the inside of its wash tower broke into pieces.
The tempered glass shattered while the washer was turned off. LG Electronics believes that it was caused by spontaneous explosion.
According to the Korea Consumer Agency, spontaneous exploding glass is a phenomenon in which nickel sulfide, which is introduced in tiny amounts during the production process of plate glass, expands in volume after tempering, or naturally breaks by small scratches during processing and product use. It is usually characterized by sudden breakage without any signs.
"Tempered glass itself is about five times stronger than ordinary glass, but it is vulnerable to impacts from the side," LG Electronics said. "Metal such as zippers may hit the tempered glass door of a washer, causing scratches, and if heat or impact accumulates on such scratches, the tempered glass can sometimes break on its own."
The Korea Consumer Agency noted that this LG drum washing machine incident is different from the explosion of a Samsung washer in August 2022. In the case of the Samsung washer explosion, the manufacturer apologized and decided to recall the product, saying that tempered glass on the doors of some models came off due to poor adhesion.
"We need to take a closer look at the background of the accident, but according to media reports, this accident is a spontaneous explosion, which is different from the Samsung washing machine explosion accident, which was a process problem stemming from poor adhesion," a Korea Consumer Agency official said.
Some criticized LG Electronics for having a similar problem with its washing machines as it made a federal case of Samsung's washing machine breakage problem in 2022. Although the two companies have been engaged in a negative campaign for years, LG Electronics went too far in 2022 by comparing Samsung's washer glass doors to its own for advertising.
In August 2022, when some models of Samsung's drum washing machines were found to lose tempered glass doors, LG Best Shop, a retailer specializing in LG's home appliances, put several articles about the issue on billboards at its stores. The articles were titled "Samsung Electronics' Late Recall of Drum Washing Machines that Burst" and "Samsung Electronics Recalls Drum Washing Machines with Broken Glass Doors."