Industry News
Advantages of glass as construction material
Source:
Post Time:2014-1-20
Click Amount:165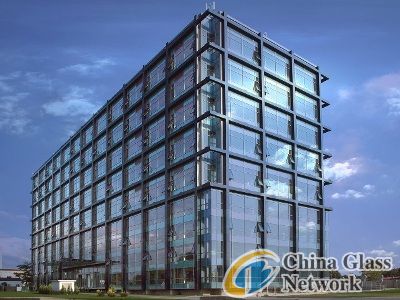 The use of glass as a building material has a positive effect on various processes such as learning, healing, performance and well-being of people - such a conclusion is based on a joint study of Guardian Industries, a leading manufacturer of architectural glass, and the University of Michigan.
Study «The Benefits of Glass: Daylighting Analysis» (glass Benefits: Analysis of daylight) Guardian Industries Corporation initiated with the participation of the College of Architecture and Urban Planning at the University of Michigan.
"The benefits of glass: Overview about the impact of glazing on the people in the building" - is a collection of studies on occupational, physical, psychological, economic and social components of the natural lighting and external review, as well as other non-energy benefits of facade glazing.
Chris Dolan (Chris Dolan), director of Commercial Glass Marketing Guardian Industries, said that an important task for sustainable construction is not only the ability to save energy and conserve natural resources, but also the opportunity to design and create a healthy, productive environment inside buildings. A rich qualitative analysis of the results of these studies encourages representatives of the glass industry, architectural and building community, owners and property managers to talk about all the benefits of glass as a building material.
"The benefits of glass" examines data on the conditions to improve the process of training and testing, reducing the length of hospital stay, increase patient comfort, and reduced absenteeism - the variety of positive effects on the glass workers, patients, students and consumers.
Body of literature covers the latest research on the following topics: the image window, which is used to physically and symbolically, the importance and the preference level of daylight and viewing attempts to quantify performance improvement and human health as a result of natural light and panoramic view to the outside.
Guardian Corporation made this review of the literature available on its website Guardian SunGuard. Published findings emphasize the significant impact of natural lighting and the ability to view the panorama outside the window at the office, workers, students, consumers and patients.
Copyright and Exemption Declaration :

��All articles, pictures and videos that are marked with "China Glass Network" on this website are copyright and belong to China Glass Network (www.glassinchina.com). When transshipment, any media, website or individual must list the source from "China Glass Network (www.glassinchina.com)". We seek legal actions against anyone that disobey this. ��Articles that marked as copy from others are for transferring more information to readers, do not represent or endorse their opinions or accuracy and reliability. When other media, website or individuals copy from our website, must keep the source. Anyone that changes the articles' sources will hold the responsibilities for copyright and law problems. We also seek legal actions against anyone that disobey this. ��If any articles copied by our website concern the copyright and other problems, please contact us within one week.