(China Glass Network) China Glass 2021 was held at SNIEC of Shanghai city from May 6th to 9th, coming to a conclusion with forefront technology.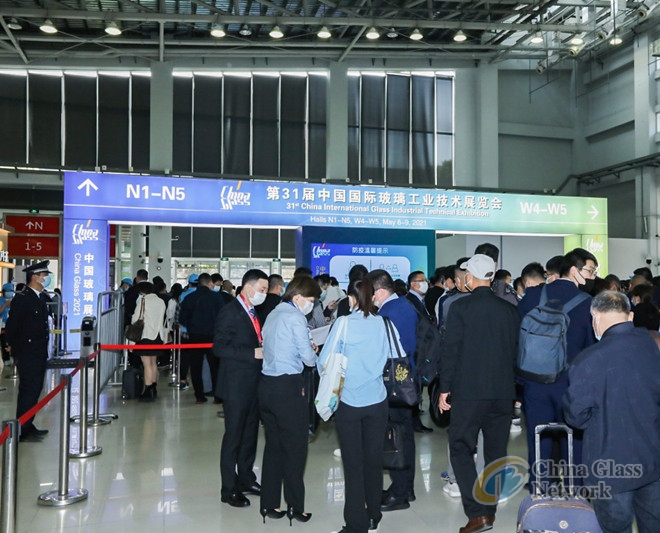 China Glass 2021, organized by the Chinese Ceramic Society, which is the most commercially valuable exhibition in China's glass industry, and a platform for technology exchange and business negotiations.China Glass is not only an important basis referred by international consulting agencies for evaluating the development of glass market, but also becomes the barometer and wind-vane for the global glass industry. China Glass Network, as the only one cooperation media, brought a complete report of the exhibition to you.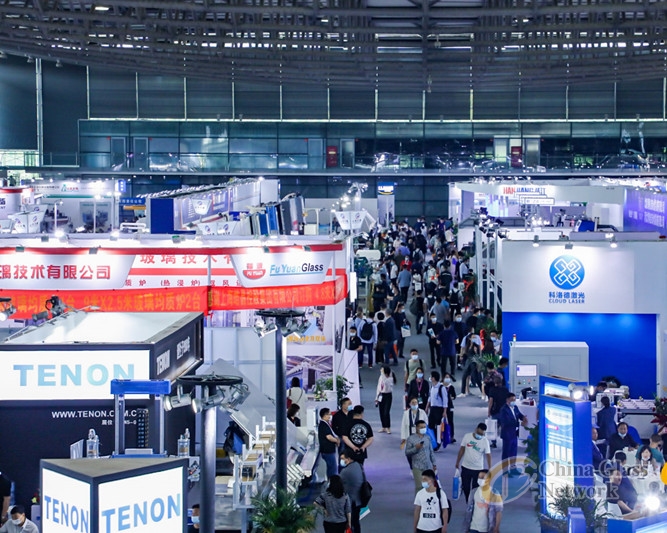 It gathers more than 900 exhibitors from China, Germany, Italy and other countries and regions, especially, the domestic halls were full of customers.
More than 40000 professional visitors.
There were seven halls with 90,000 square meters, including International brand hall(N1), glass production hall(N2), tempering furnace and refractory materials hall(N3), processing equipment hall(N4,N5,W5) and raw materials, accessory and daily used glass hall(W4).
Eight forums and seminars of technology
There were eight forums and seminars of technology, covering the themes of fresh processing equipment, refractory materials, new specialized glass, new silicon based materials, advanced technology development, smart glass manufacturing and features research.
In addition, the exhibition displays rich and colorful products, and covers a wide range of new technologies and equipment of the entire industry.
Dr. Glass found two main fields of innovation and intelligence. The first is that glass will be more thinner, more flexible, wider, larger, and more function.
The second is that processing glass becomes more intelligence and efficiency. Let's see some innovations.
Currently, the glass industry is in the stage of transformation and upgrading and high quality development, and the glass enterprises are facing many challenges under the impact of the epidemic. This Chinese glass exhibition focuses on the supply chain resources of the glass industry, promotes the coordinated development of the industry through all-round exhibition display, technology exchange and trade negotiation, and helps the industry improve with high quality. It creates more new opportunities for the global glass industry and enterprises to cooperate closely, open up markets and share development.
The 31st China International Glass Industry Technology Exhibition was successfully concluded. See you next edition exhibition.