Four years ago, at the Glass Performance Days (GPD) event in 2017, the Jorma Vitkala Award of Merit was created to recognize outstanding individual contributions to the glass industry.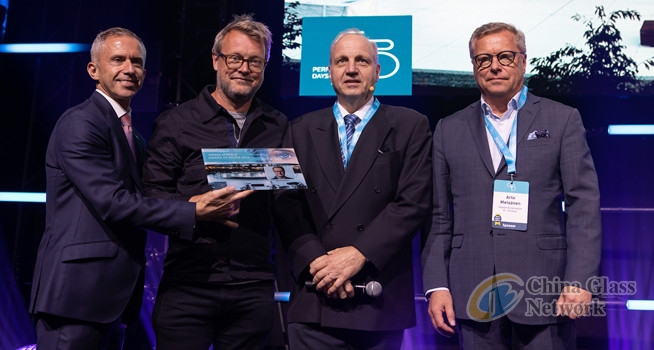 This award was presented to Jorma Vitkala himself as the first-ever recipient at GPD's 25th Anniversary event. Second award 2019 was given to Prof. James O'Callaghan, well known glass specialist and lecturer. Every two years, this award will continue to be granted during each GPD opening ceremony to a new recipient who has been selected through an international nomination procedure.
Jean-Paul Hautekeer, chairman of the nomination committee, said, "While the highlighting and personification of the award is a very concrete and effective publicity step, we wish to underline that it is for the common good and progress of the glass industry that the award is instituted."
He added, "Continued innovative progress and bold new solutions will keep the applications of glass at the forefront for designers, industries and research institutions, and provide us with effective competitiveness in the choices of materials and solutions for building, automotive and interior decorating. This award is our special tribute to leading contributors in the development of the glass industry."
Nominations for contributors that made a significant impact on the development of the international glass industry are welcome from the public until end of June 2021 through a simple on-line submission process. A simple description of the nominee's relevant merits and contributions is required.